VIRTUAL TOURS AND 360 CONTENT
Imagine your future buildings floating in 3D in the middle of your sales office. Imagine your employees interacting with a holographic representation of their future homes in real time. Moving it, turning it… like a floating miniature.

1. The client approaches a construction site. You see a big QR code on the gate.
2. Scan the QR code and download the application.
3. Through the camera lens of your tablet / Smartphone you can see the future building projected on the work.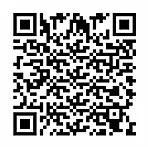 AUGMENTED REALITY ON SITE
Thanks to Google ARCore we bring augmented reality to the construction site. Architects and engineers get an instant projection of their BIM models in the real space of their future project, with tools such as measurement and preview of pipes.
SITE VISITS
Some construction companies offer site visits for future owners. The same augmented reality technology is used to simulate a virtual representation of the finished building projected onto the construction site.